Event checklist
About this event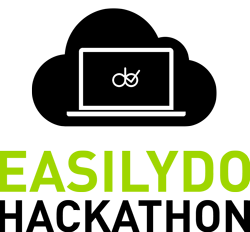 Hacking the Age of Context - 
What is Easilydo? 
Unlike traditional productivity and social apps, Easilydo is a smart, all-in-one assistant app that makes you more productive AND more connected. No to-do lists, no digging, no switching back and forth between apps. Easilydo finds important everyday tasks and communications from your calendar, email, Facebook, etc. — and offers to take care of them for you right on the spot with one tap of the 'Do It' button. It's that simple, and it's free!
**You are warmly invited to our "Dream it. Hack it. Do it! Hackathon" and contribute your ideas to our awesome repertoire of automated tasks called 'Do Its.' The hackathon entry should follow this paradigm:
**
When event happens, offer to do action.
**
Examples:
**
"When I am not at home, offer to show me map directions to go home."
"When I receive an event invitation on Facebook, offer to add it to my Google Calendar."
The sky's the limit. Get your creative juices flowing and hack the coolest Do It the world has ever seen!
View the full hackathon site here.
Prizes
1st Place - $1000 cash and limited-edition Easilydo Hacker Champion T-shirts
2nd Place - $750 cash
3rd Place - $500 cash
People's Choice - $500 cash
Social Category (Sponsored by Facebook) - $500 cash
Payments Category (Sponsored by American Express) - $500 cash
Enterprise Category (Sponsored by Yammer) - TBA
A $100 worth of hosting credits for Amazon Web Services will be given to each developer who submits a qualifying entry!
Raffles will be conducted. We will be giving out exciting prizes and more!
Judges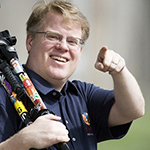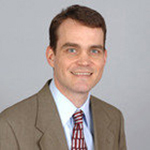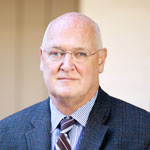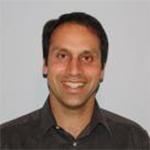 Robert Scoble
Mikael Berner
David Liddle
Rohit Dhawan
Technical Evangelist
CEO, Easilydo Inc
Venture Partner at
U.S. Venture Partners
Lead Product Manager,
Facebook
**Rules
Team Composition
Participants may work by themselves or in a team of up to three.
Fresh Code
You can use APIs, open source libraries and any hardware you like. However, there should not be any production code written before the official start of the hackathon.
Submission Requirements
The development tools, frameworks and application focus are entirely up to the participants but they must be able to integrate into Easilydo's server (POST data and accept POST data)
Presentation
Each entry will be given 2 minutes to present their finished product. After the 2 minutes are up, you will be asked to stop the demo and the judges may ask you questions.
Judging Criteria
Judges will base their decisions on:
**
Time Saved: How much time does it save the end user?
Innovation: How innovative is the idea?
Delight Factor: How delightful does the user feel after having the task done?
Ownership and IP**
Hackathon attendees agree and acknowledges that any inventions, works of authorship or any other intellectual property rights created during the hackathon shall be the sole property of Easilydo Inc. and hereby assigns to the company any rights he/she may have in any such Intellectual Property.
**
**Frequently-Asked-Questions
How much do I have to pay to participate?
Nothing! This competition is absolutely FREE.
Who can participate?
We welcome coders and non-coders who have an interest in automating people's lives to participate. You must be physically present at the venue of the hackathon to compete.
Do I need to have used Easilydo before?
No, though it would help greatly if you have experienced how Easilydo works and are familiar with the kinds of tasks it automates today.
What do I need to bring along with me?
A laptop computer, charger and an iOS device with Easilydo installed. Easilydo is available for download **** here****. We will provide the rest.
Are teams allowed?
Yes, you may work in teams of up to 3 members.
What programming languages do I have to use for the hackathon?
Any language as long as your code can POST to our API endpoints and also be executed on a remote server. That being said, scripting languages are definitely encouraged. We will provide sample code and documentation for Python, PHP, and Java.**
For all other questions, please email ** hackathon@easilydo.com.**
View the full hackathon site here.
Prizes
Prizes are not published
More
Schedule
Thursday

18:00 Dinner 20:00 Welcome & Overview by EasilyDo CEO 20:30 EasilyDo Architecture and Infrastructure Organization 21:00 Sponsor Presentations 21:30 Team forming and ideas pitching 22:30 Hacking begins!
Friday

02:00 Surprise 08:00 Breakfast is served 08:30 Hacking continues... 13:00 Lunch 16:30 Project submission 17:00 Presentation, Demonstration and Judging 18:30 Awards Presentation
More
Rules
Rules are not published.